ZonoSistem awarded in the first edition of the 'El Puerto Empresas' awards
The City Council of El Puerto de Santa María from the Department of Economic and Business Development has awarded the awards to the most relevant entrepreneurs and with the greatest business projection.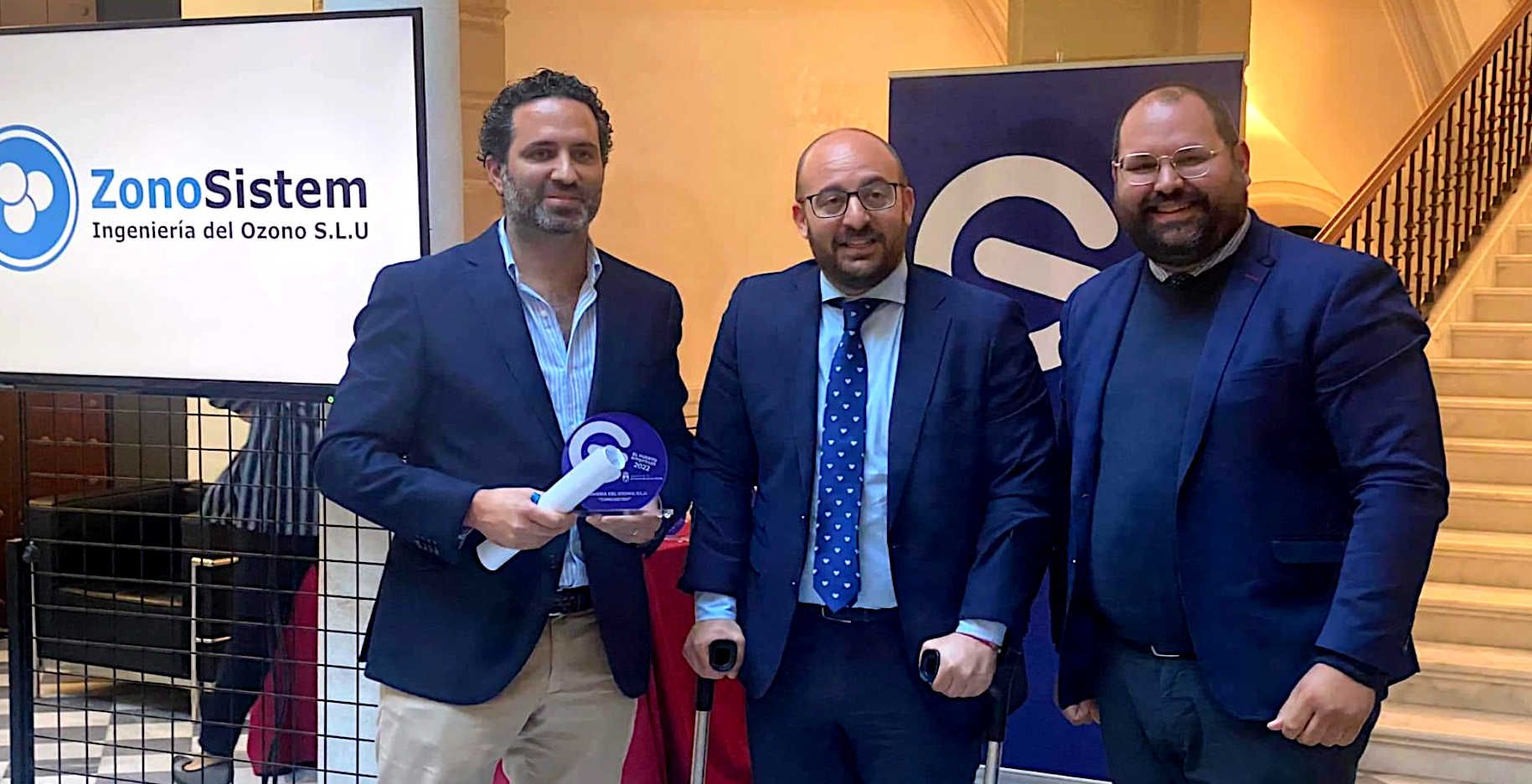 Moment in which the award is given to the company ZonoSistem,Álvaro Valenzuela the mayor of "El Puerto de Santa María"Germán Beardo, y, Javier Bello councilor for economic development Contact us »
The mayor of "El Puerto", Germán Beardo, together with Javier Bello as councilor for Economic and Business Development, David Calleja for Commerce and Hospitality and the Councilor for Tourism Curro Martínez presented the awards as the highest recognition and proudly from Porto for the following companies.
The mayor of El Puerto, Germán Beardo, thanked the contribution of these companies to the generation of wealth and employment in our land, promoting the heart of the Bay of Cádiz as examples to follow for future investors in our land.